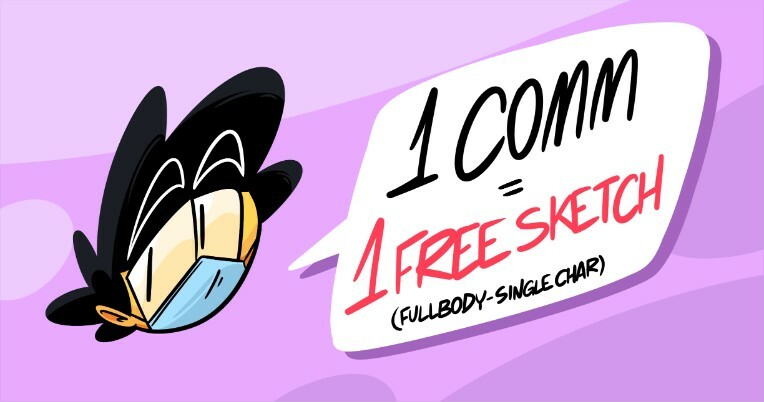 Hey people! Due to the recent events, I'm making a quick sale. So if you ask for a commission (any type of commission), you'll get a single character fullbody sketch FOR FREE!!
It ends on April 6th, so hurry up! And stay safe and wash your hands everyone!
Check the full commission info here!